The City of Kansas City, Missouri city council adopted Resolution No. 200019 on May 14, 2020, setting in motion a comprehensive effort to eliminate traffic violence by 2030. The City Manager is now charged with establishing a Vision Zero task force to collect the necessary data to help identify and prioritize opportunities for immediate action.
The Kansas City Regional Transit Alliance applauds this policy as it is essential to ensure that everyone has the ability to safely move around our city, no matter how you travel. We supported this effort from the very beginning and presented to the joint council committee who reviewed this resolution.
We will look forward to continuing to support Vision Zero in Kansas City, Missouri and across the region with our elected leadership, cities and counties, partners and stakeholders.
Check out our presentation below.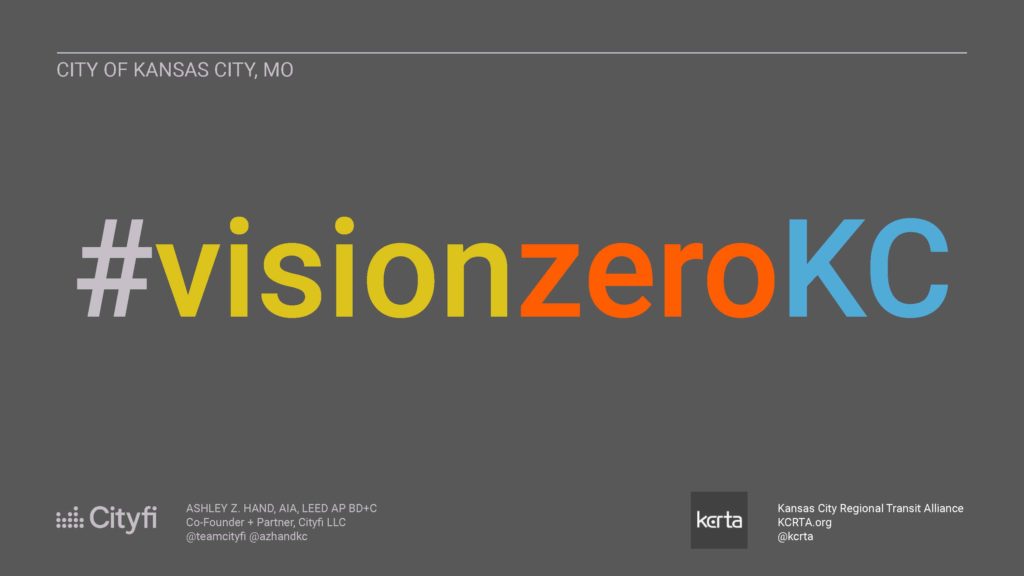 ---